Hey friends! I don't know about you all but finally having Spring weather is drastically improving my mood this morning. I've got music blasting throughout the house and all of the windows open. Side note, the picture above is from South Africa… I'm just hoping the weather continues getting nicer and Illinois looks like that soon!
Plus, I have my last free weekend until July this weekend so John and I are making the most of it! I think we're planning to go to Top Golf tomorrow and some kind of fun brunch on Sunday.  Although it's bittersweet to know I won't be home for a full weekend until July 7th, I am also crazy excited to dive into wedding season. I've got my first of the spring this next weekend (can't wait for it Andy and Megan!!). But as for this weekend, no work and all fun for me!
Dog Park.
Now that it's getting nicer outside, it's been great to get back to regular dog park visits with Fluff.  She loves going, meeting other doggies and burning some energy.  Not to mention, I love it because when we get home she's pooped and naps most of the day so I get lots of work done.  I will say I wish I had a recording of her story as a rescue because I can't tell you how many times I get asked why she has no fur!
Starbucks App.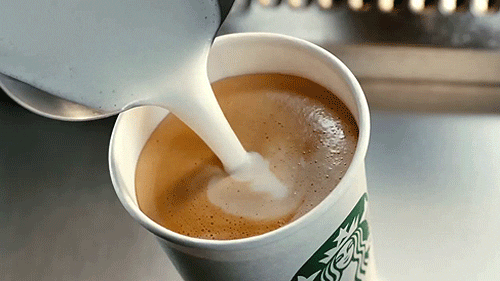 Starbucks App, you are my favorite bad habit.  Unfortunately, we live two minutes from a Starbucks. So… lately making coffee at home has been more of an after thought.  I'm a little bit ridiculous when it comes to the Starbucks app and earning "stars".  Anyone who has the app knows that they offer "bonus star" challenges when ordering certain things.  I'm kind of like a little kid when it comes to earning stars and try and get as many as I can.. aka, go to Starbuck way more than I should.  Anyone else like me?!
My Favorite Murder.
With busy season and more time in the car, my podcast time is increasing again! I always love listening to true crime stuff and have recently discovered a new "true crime"/absolutely hilarious podcast. My Favorite Murder is hosted by two girls in LA who are fascinated with murder stories.  It takes a little bit to adjust to them because they're super extra.. but once I got an episode or two in, I was hooked.
---
Want to work with Ebby L? Follow the contact me link here!
To read other Friday Feels posts, check out:
Friday Feels ft. Fun in South Africa
Ebby L Photography. Chicago Wedding Photographer.